Spodnja slika ne potrebuje komentarja. Razen morda, da je znižanje absolutne revščine v vzhodnoazijskih državah zasluga (1) zavestnih politik kontrolirane internacionalizacije njihovih gospodarstev (odprtost za tuje naložbe, najprej v posebnih ekonomskih conah, šele nato splošno, in prevladujoča izvozna usmerjenost), in (2) kontrolirano postopno odpiranje tujemu kapitalu in tuji konkurenci ter ignoriranje nasvetov IMF glede privatizacije, liberalizacije cen, (ne)uravnavanja deviznega tečaja itd.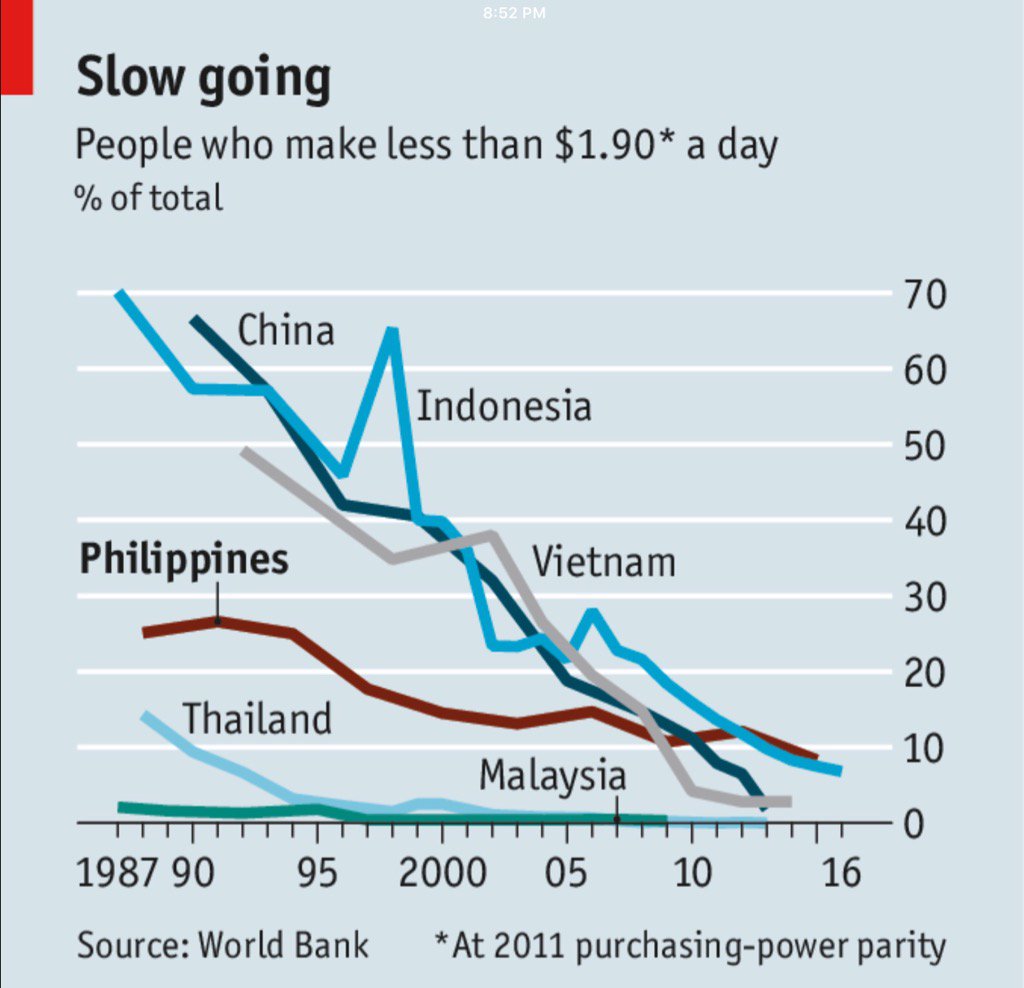 Vir: The Economist
Z drugimi besedami, azijske države so za razliko od latinskoameriških uspešno spodbudile gospodarski razvoj in znižale revščino ne zaradi upoštevanja nasvetov mednarodnih organizacij (pravil Washingtonskega konsenza), pač pa prav zaradi ignoriranja teh nasvetov in sledenja svoji lastni politiki na podlagi lastnih razvojnih potreb.
Kot pravi Dani Rodrik v "What soccer tells us about the paradoxes of globalization":
So it is with globalization's champions in other arenas. What sets apart the Chinas and Indias of this world is not that they have laid themselves bare to the forces of globalization, but that they have used those forces to enhance their domestic capacities. The benefits of globalization come to those who do their homework.