Izjemno dober povzetek narative glede pomena energije. Prvič, pojasni mnogim neznane ali slabo poznane razloge za vojne v zadnjem stoletju (od japonskega napada na Pearl Harbour, Hitlerjevega napada na Rusijo, s strani ZDA povzročenih arabskih revolucij v 1970-ih ter ameriško sponzorirane "arabske pomladi" pred desetletjem in pol, ameriški napad na Irak, vojno v Siriji in sedanjo vojno v Ukrajini). In drugič, pokaže, kako "energy know-nothings", oblečenih v zelene stranke in nevladne organizacije, s tem ko vsiljujejo prezgodnjo dekarbonizacijo brez jedrske energije zavedno ali nezavedno delajo proti strateškim interesom lastne države in v korist tujih držav.
1/ On July 26, 1941, President Roosevelt seized all Japanese assets in the US and imposed a strict oil embargo on the country. Britain and the Dutch East Indies – the colonial predecessor to modern-day Indonesia and a major oil supplier to Japan – quickly followed suit.
2/ Virtually overnight, Japan lost three-quarters of its trade and nearly 90% of its oil imports. Faced with few options beyond a humiliating surrender to hostile foreign powers, Japan made the fateful decision to go to war with the US.
3/ The attack on Pearl Harbor a little more than four months later was driven by Japan's ultimate need to occupy, defend, and exploit the energy bounty of the Dutch East Indies, which they proceeded to do a month after severely weakening the US forces in the Pacific.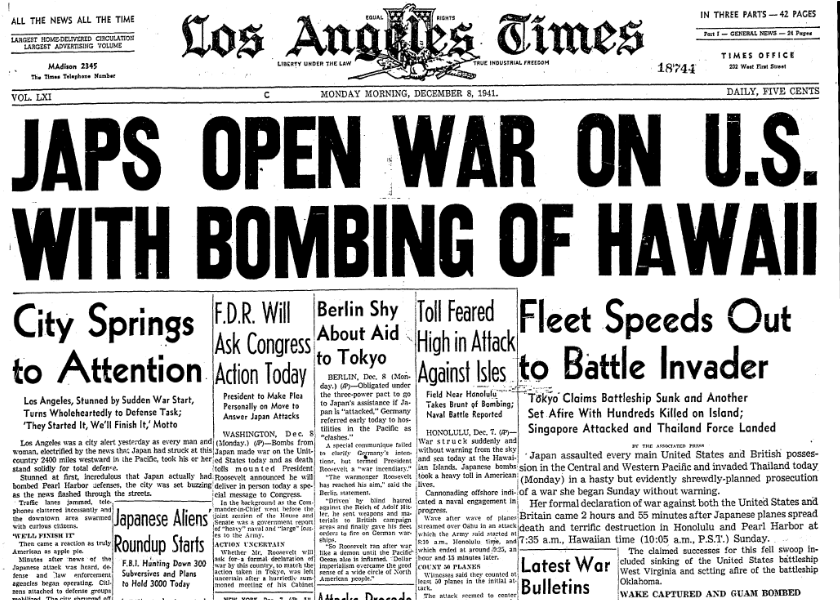 4/ If energy is life, then the lack of energy is death. When one stares death in the face, to fight – however remote the odds of victory might be – can appear to be the only rational option. The actions of Japan make more sense in that context.
5/ As brilliantly explained in Daniel Yergin's iconic book "The Prize: The Epic Quest for Oil, Money & Power," modern history is best viewed through the lens of energy: the pursuit of that which is not had, and the use of that which is.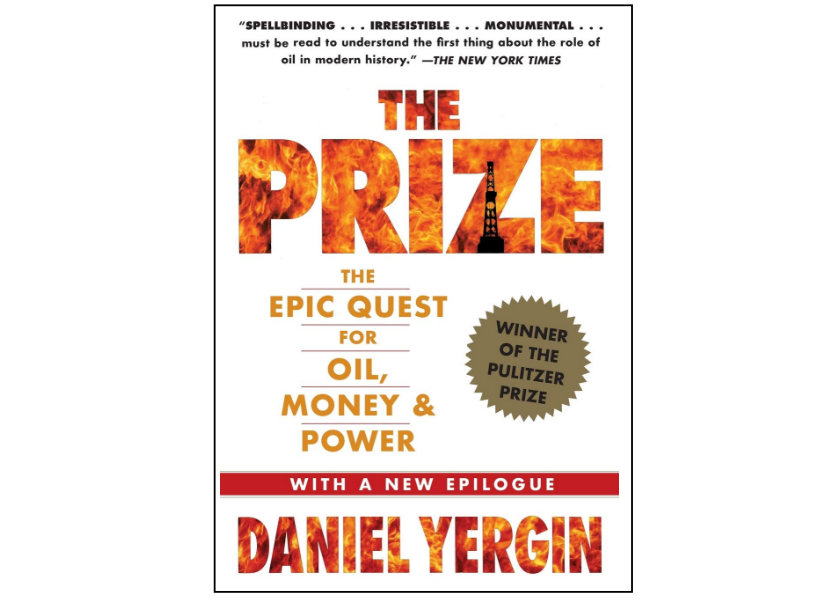 6/ Bombs are nothing more than carriers of extreme amounts of potential energy, and unleashing that energy in targeted areas creates devastating disorder in those environments.
7/ Wars are decided by which side can harvest and deliver more destructive energy to the other, explaining Churchill's obsession with the Middle East and Hitler's decision to prioritize Germany's drive on The Caucasus prior to toppling Moscow – a move that cost him the war.
8/ Since the US was an energy superpower during World War II, and as its soil was unlikely to become a direct battlefield, whether and how the US might participate would prove decisive. The existing combatants did all they could to influence this all-important outcome.
9/ In his excellent but brutally critical book "The New Dealers' War: FDR and the War Within World War II," decorated historian Thomas Fleming lays bare just how desperate FDR was to provoke Japan into war.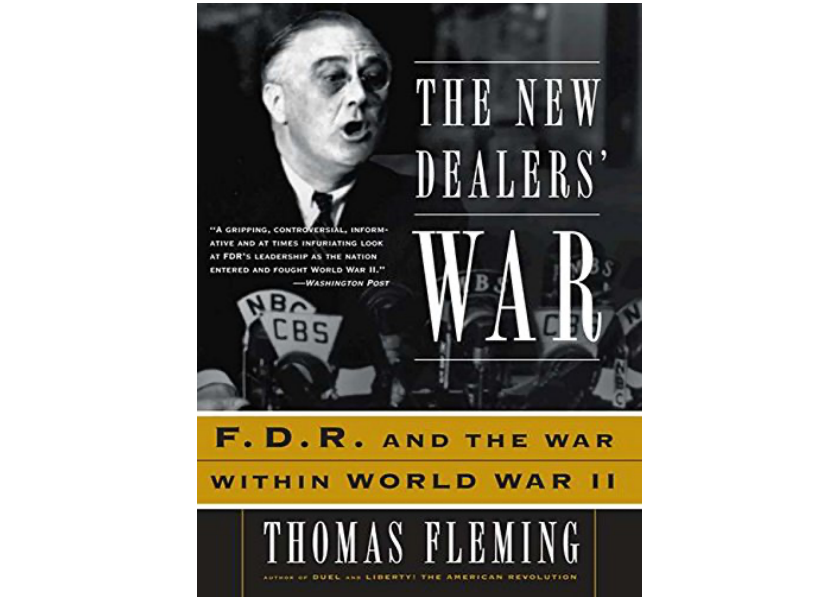 10/ Most disturbingly, the book documents how the British and, to a greater extent, Stalin's Russia infiltrated and corrupted much of the geopolitical policy-making bureaucracy of the US, thereby tilting the scales in their favor.
11/ The US is once again the largest producer of oil and gas in the world, making its energy policy – and the desire of foreign powers to influence it – vitally important. We have been critical of America's energy strategy and wary of the consequences of its obvious blunders.
12/ Many politicians in the US want to close existing nuclear power plants, oppose the development of reliable fossil fuels at virtually every opportunity, attack existing energy infrastructure choke points, and constrain capital for future development.
13/ This behavior seems virtually indistinguishable from what the US would be doing if an adversarial foreign power were in charge of its affairs, and much of it is driven by privately funded and egregiously extremist environmental groups.
14/ Consider one outfit called Earthjustice, which describes itself as the premier nonprofit public interest environmental law organization. They boast of deploying 170 lawyers against "630+ active legal proceedings."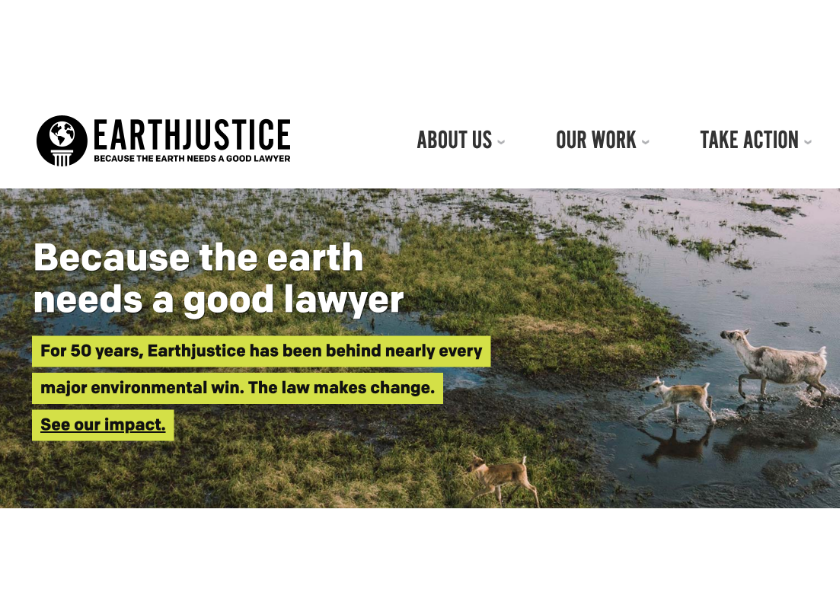 15/ A perusal of their main policy page titled "Power Everything With 100% Clean Energy" reveals zero mentions of the word "nuclear," and using this keyword to search their website uncovers a string of mostly negative commentary on the topic.
16/ These organizations steadfastly oppose the development of ALL traditional energy projects, purposely embroil companies working to grow our economy in an endless loop of nuisance lawsuits, and falsely claim they are doing so in the name of the environment.
17/ It is literally impossible to decarbonize much of our economy without a massive renaissance in nuclear power, making the members of Earthjustice and similar organizations either anti-human, deniers of physics, or some combination of both.
18/ As the Russian invasion of Ukraine has proven across multiple dimensions, the ability to produce primary energy is the ultimate expression of geopolitical power. Europe's economy is on its knees from having forgotten this critical axiom, and the US risks following suit.
19/ Earlier this week, Representative Rashida Tlaib embarrassed herself before the public when she demanded to know whether major US banks would stop funding ALL fossil fuel projects. Jamie Dimon's response was on point:
20/ Meanwhile, a billionaire with extensive business ties to China announced his opposition to ALL planned petrochemical development projects in the US. Mike Bloomberg's "Beyond Petrochemicals" initiative aims to severely undercut US manufacturing.
21/ While Bloomberg is doing his best to squeeze US industrial, China and India are building dozens of new coal-fired power plants, swamping any potential carbon savings "Beyond Petrochemicals" could ever dream of capturing.
22/ How are the policies championed by the likes of Earthjustice, Tlaib, and Bloomberg distinguishable from what Putin and Xi would prefer the US to do? The simple and disturbing answer is they aren't.
23/ The US needs to get serious about its energy policy to preserve its place in the geopolitical order. If the US succumbs to childish platitudes championed by energy know-nothings, it risks becoming the next Europe. <fin>
Vir: Doomberg, twitter