Azija je odgovorna za več kot polovico izpustov toplogrednih plinov. Kitajska ima večje izpuste CO2 od ZDA in EU skupaj. In dinamika izpustov CO2, ki je pretežno odgovorna za dinamiko globalnega segrevanja, je v tesni korelaciji z vzponom globalizacije, to je prenosom industrijske proizvodnje v Azijo, predvsem v Kitajsko (glejte spodnji dve sliki). ZDA in EU trendno zmanjšujeta emisije CO2, Kitajska jih močno povečuje po odprtju, trend njenih izpustov je eksponenten po letu 2001, ko je bila sprejeta v WTO in se je tja pospešeno preselil velik del zahodne industrijske proizvodnje.

Zato so napori za zmanjševanje emisij CO2 v EU povsem jalovo početje, saj celotna EU emitira le dobro tretjino izpustov Kitajske in manj kot desetino globalnih izpustov. In pri tem niti ne upoštevamo izpustov pomorskega transporta. Če želimo zmanjšati izpuste toplogrednih plinov, bo treba premisliti o obliki sedanje globalizacije: Bomo še naprej proizvajali toliko izdelkov v Aziji (in predvsem na Kitajskem) in jih prevažali v zahodne države, ali pa bomo večji del proizvodnje na okolju prijaznejši način organizirali v zahodnih državah?
To je ključno vprašanje. Več o tej kontroverzni temi naslednji četrtek zvečer na Makroekonomiki.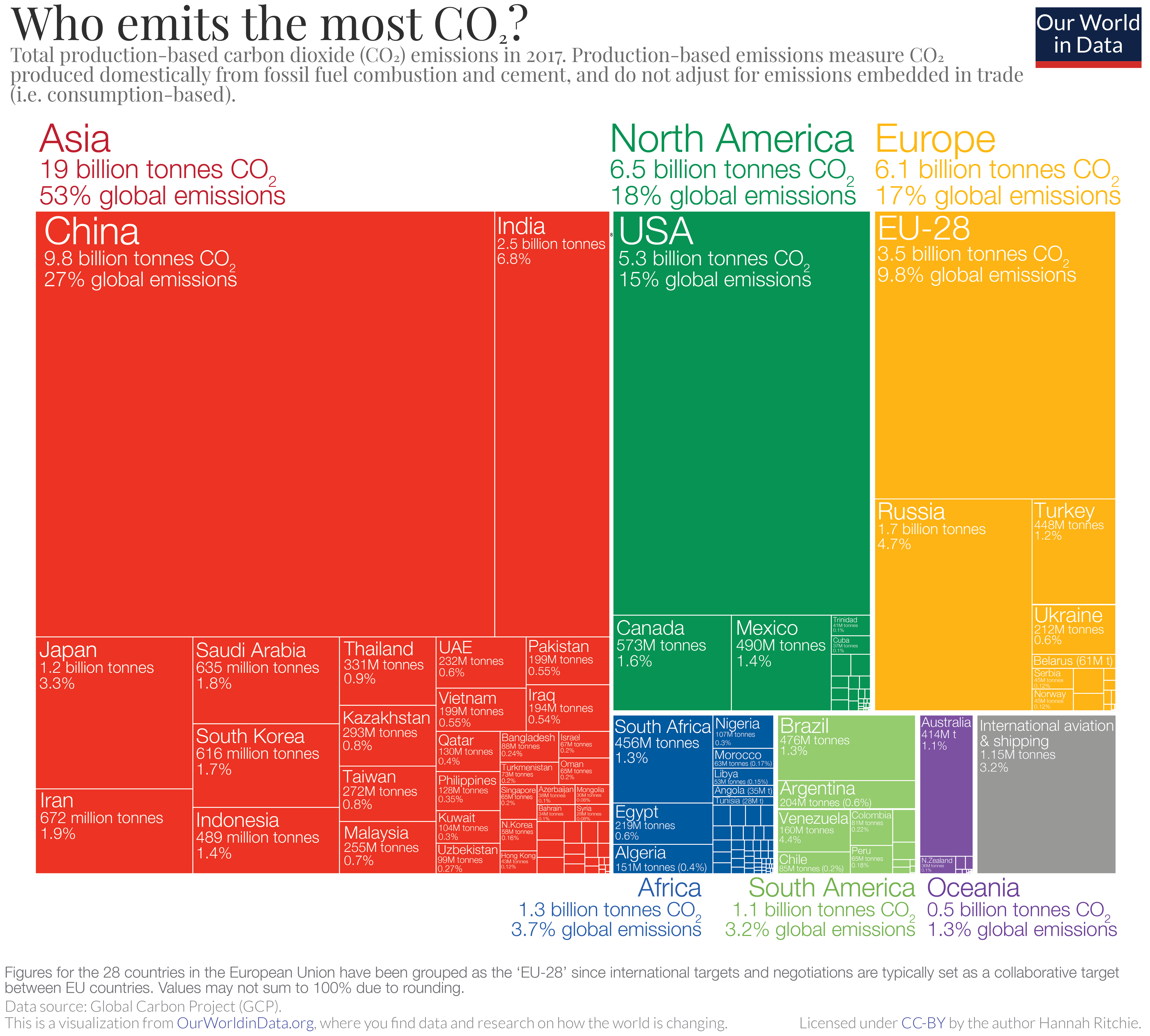 Slika: Emisije CO2, 1960-2015